Callisto
Robotics are making the world a safer place
Robotics have been used in a variety of sectors particularly where there are environments inhospitable to human life. Despite this, the application of robotic systems is limited in unknown environments due to the severe risk an unknown environment presents. There is a clear desire for robotic systems to safely map and understand various environments across a range of sectors where the risk to human operators is present. One of the major limitations is the lack of a fully-integrated sensor system. Until now.
Callisto combines advanced stereo camera technology to provide a 3D map of the scene, machine learning technology to identify potentially hazardous objects, and Raman spectroscopy to identify substances within that scene.
Callisto brings together our Titania small-form stereo camera and the HES2000 Raman spectrometer with Stand-off Raman probe from IS-Instruments.
Innovating solutions for Nuclear Decommissioning
This technology emerged from a series of successful nuclear decommissioning projects, where mapping locations and characterising samples were crucial. This system can enter hazardous environments and is a crucial part of the solution to making decommissioning cheaper, faster, and safer.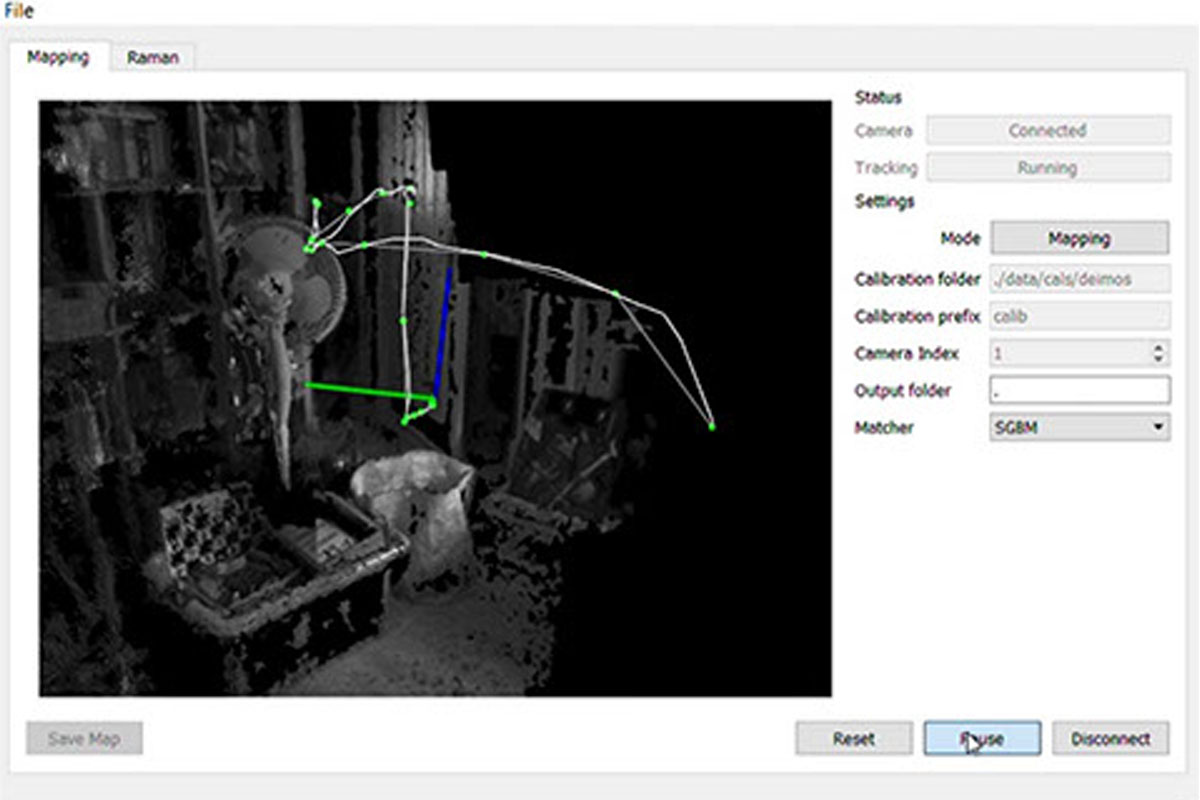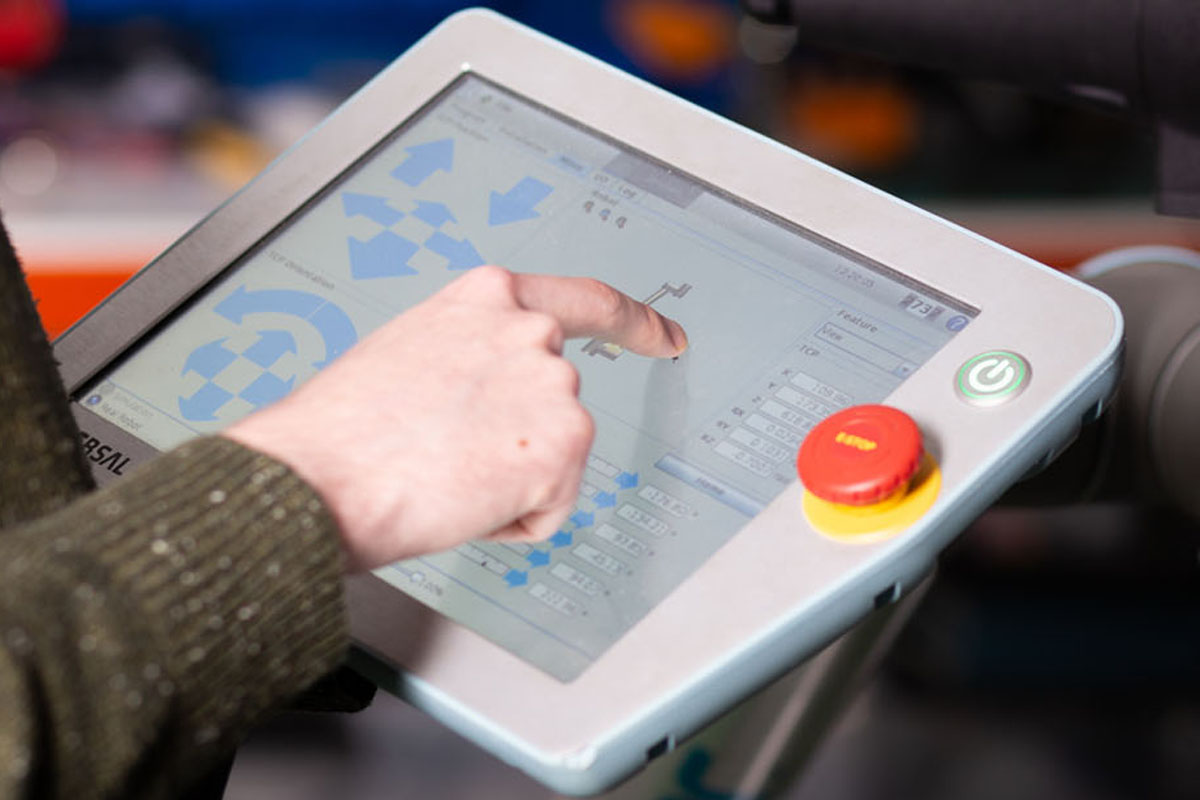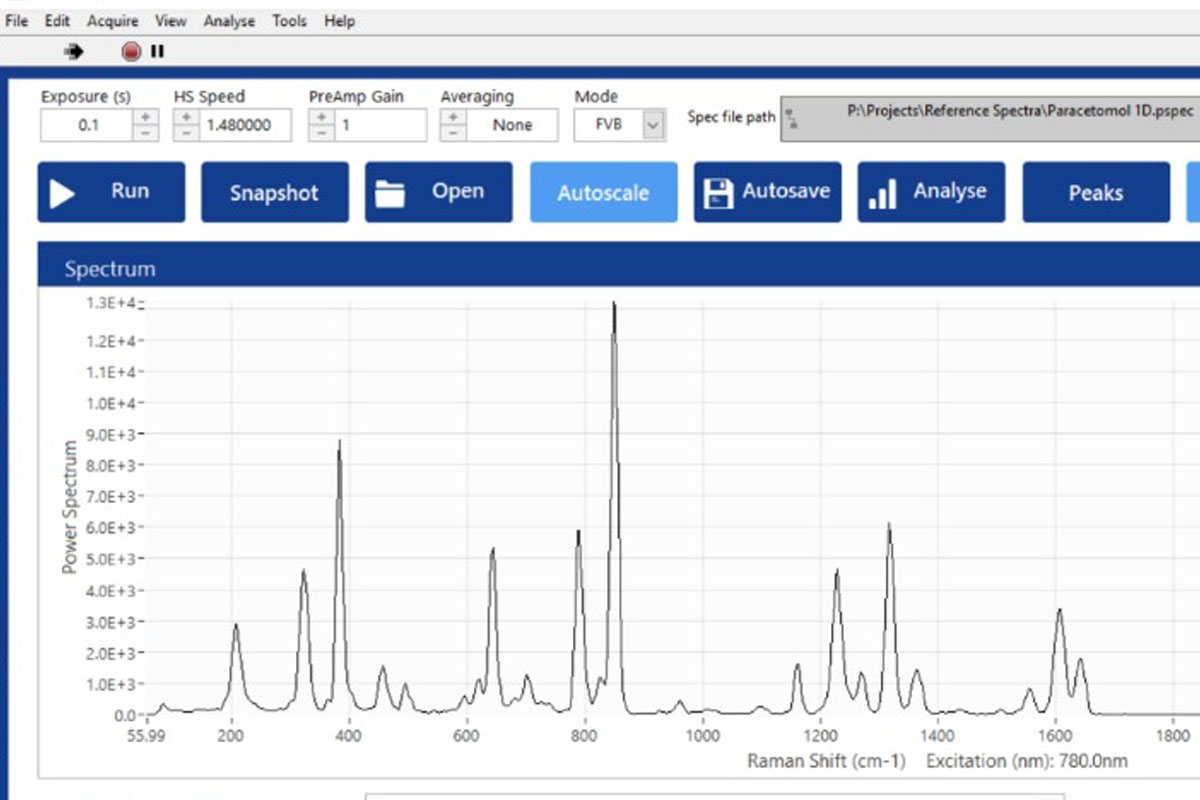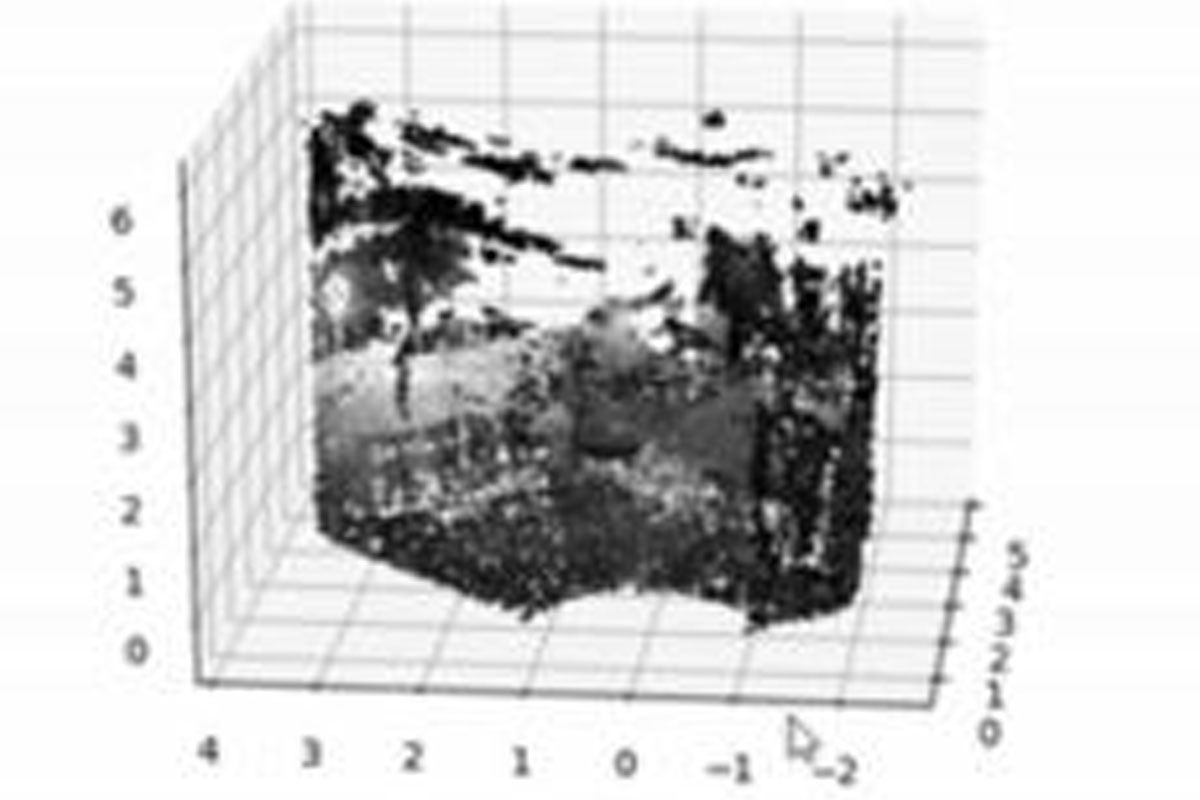 The Benefits of Callisto
Taking humans out of harm's way
Within much of the legacy nuclear power fleet, hazardous materials (acids, alkalis, organic solvents) may be derived from multiple sources and may be present in multiple locations. They may be stored in containers, tanks or silos, which have been in operation for several decades and the composition of the waste and the condition of the storage vessels is often unclear or unknown.
Historically, hazardous substances have been identified by the visual inspection of an experienced operator, who must then collect samples to be analysed. This is an expensive and potentially hazardous process. Therefore, a system capable of in-situ identification of unknown samples without the need for direct human interaction is a clear advantage.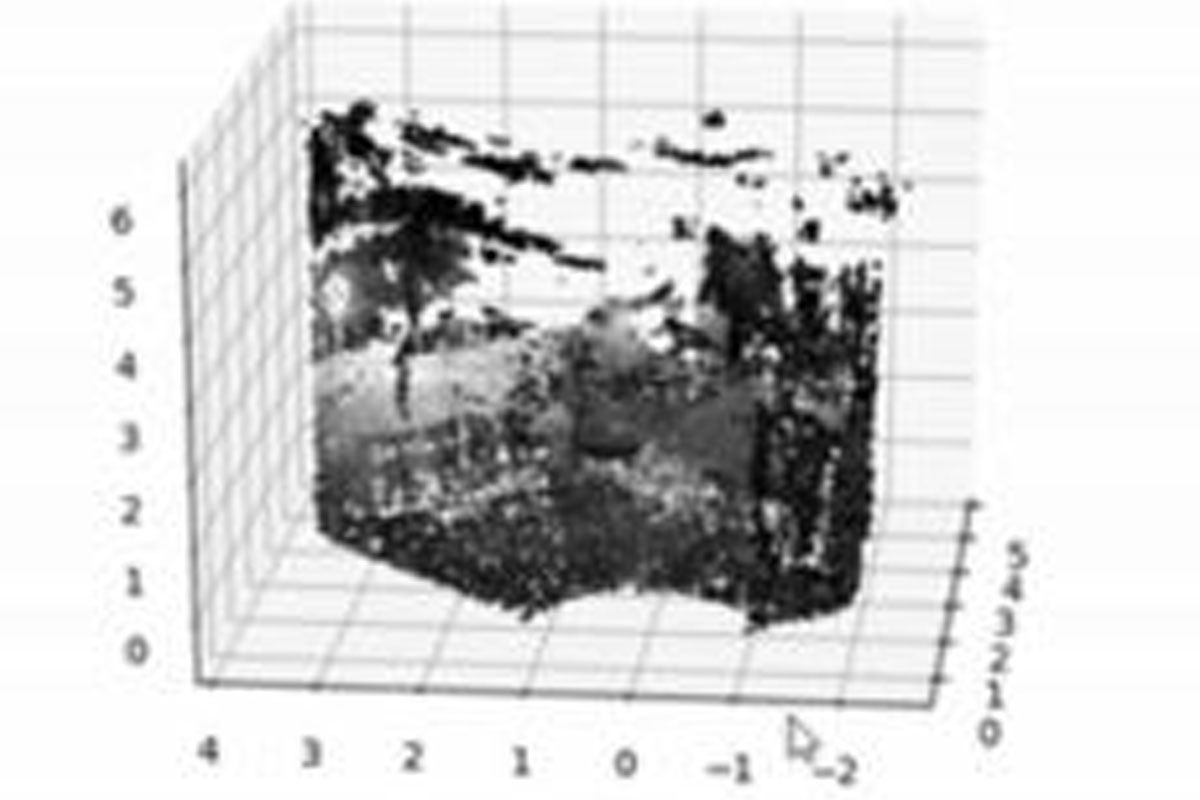 Callisto was used to identify several chemicals of specific interest to the nuclear industry.
A Magnox slurry simulant material (Versamag)
Uranyl nitrate
Kerosene
Tri-butyl phosphate (TBP)
Callisto is capable of detecting multiple substances simultaneously.
Callisto can be adapted for a range of environments and functions. Sensors such as infrared and thermal imaging can be added to increase the capability of the system, and technologies such as augmented and virtual reality platforms can be included. The system is also small enough to allow for variations in the robotic platform.
Callisto can be applied within a variety of sectors including:
Nuclear Decommissioning
Additive Manufacturing and Autonomous Welding
Construction
High Value Manufacturing/Process Industries
Medical
Defence
Security
Social Care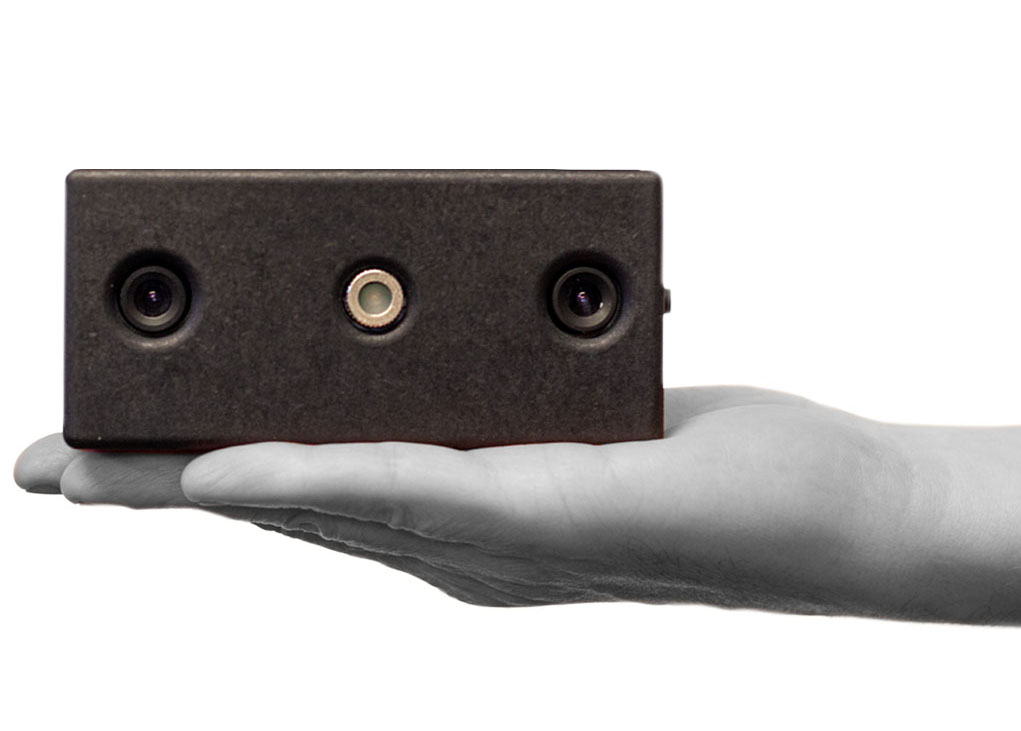 Titania
Titania is i3Dr's small form, high-resolution stereo camera system. Designed to fit through the smallest of glovebox ports, Titania can be easily manoeuvred around cramped and complex structures. Global shutters make it suitable for robotic remote deployment as well as handheld operation.
Key points:
Decades in development
Can be made radiation resistant
Lightweight & small form
Can produce 2D & 3D imaging
Specification
| | |
| --- | --- |
| Feature | Detail |
| Interface | USB3.0 (Gbps) |
| Resolution (px) | 1.456 x 1,088 (1.5 MP) |
| Pixel Size | 3.45µm x 3.45µm |
| Bit Depth | monochrome 8/12-bit |
| Sensor | Sony IMX273 (1/2.9″) |
| Max Acquisition Framerate | 60 fps * |
| Focal Length | 6 mm |
| Focus | 0.5 m to 1 m ** |
| Shutter Type | Global |
| Synchronisation | Hardware triggered |
 * When running in offline 3D processing mode. Live 3D processing is dependent on processor performance.
 ** The systems are factory-focused for an optimum measurement at 0.75m
Please contact I3DR for more information or for focus range adjustments.
Useful Specification Sheet Downloads: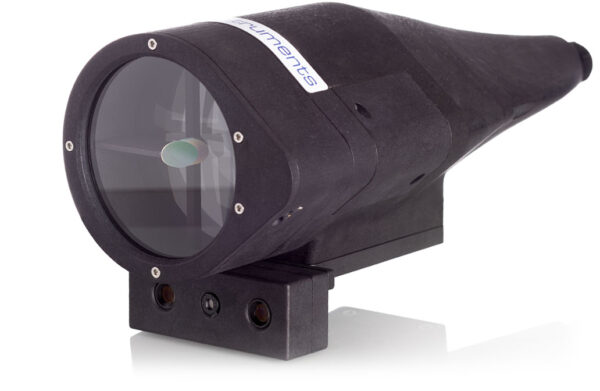 Stand-off Raman Probe
Putting sensitive equipment into hazardous, radiative, or contaminated environments can mean the instrument malfunctions or becomes part of the waste disposal problem. Using a stand-off probe minimises waste and means expensive equipment does not have to be destroyed. This probe can be mounted on a robot and deployed to remotely to make measurements. It sends the data via a cable to the spectrometer situated outside of the immediate danger zone.
Key points:
Can make measurements from a distance of up to 3 meters
Light enough to be easily mounted on a robotic platform
Capable of making Raman measurements even in a radiative environment
Reduces expense by protecting expensive instrumentation
Specification
| Feature | Detail |
| --- | --- |
| Raman operating λ | 785 nm |
| Configuration | Mirrored obscuration and lens combination confocal |
| Standoff distance (from 100mm diameter window) | 1000 mm |
| Laser fibre connection | FC/PC |
| Spectrometer fibre connection | SMA |
| Dimensions | L: 360mm (inc. fibre gland) Max W: 140mm |
| Mass | ~ 1.8 kg |
Useful Specification Sheet Downloads: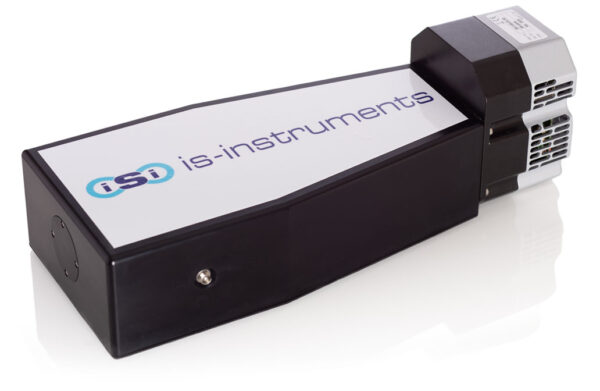 HES2000 Raman Spectrometer
Whilst most spectrometers rely on an aperture to allow light to pass through to the target substance, IS-Instruments HES 2000 Spectrometer uses a fibre. This fibre aids transmission by using light that would typically be lost making it more sensitive to identifying Raman scatter. ISI's HES high etendue spectrometers are  capable of making stand-off measurements of up to 3 meters.
Key points:
Uses a fibre to aid transmission, reduce light-loss & produce better spectra
Makes robust measurements even with short exposure times
Offers a 100-fold increase in throughput over traditional Czerny Turner instruments
No moving parts but all the benefits of a Michelson interferometer
Specification
| | |
| --- | --- |
| Feature | Detail |
| Operating range | 50-4000 cm-1 dependent on detector choice |
| Resolution | < 2 cm-1 |
| Fibre coupled | SMA (FC/PC available) |
| Fibre aperture | 1 mm (standard) up to 5 mm |
| Fibre NA | 0.22 |
| Detector | Choice available |
| Power | Detector dependent |
| Mass | < 2 kg |
Useful Specification Sheet Downloads: