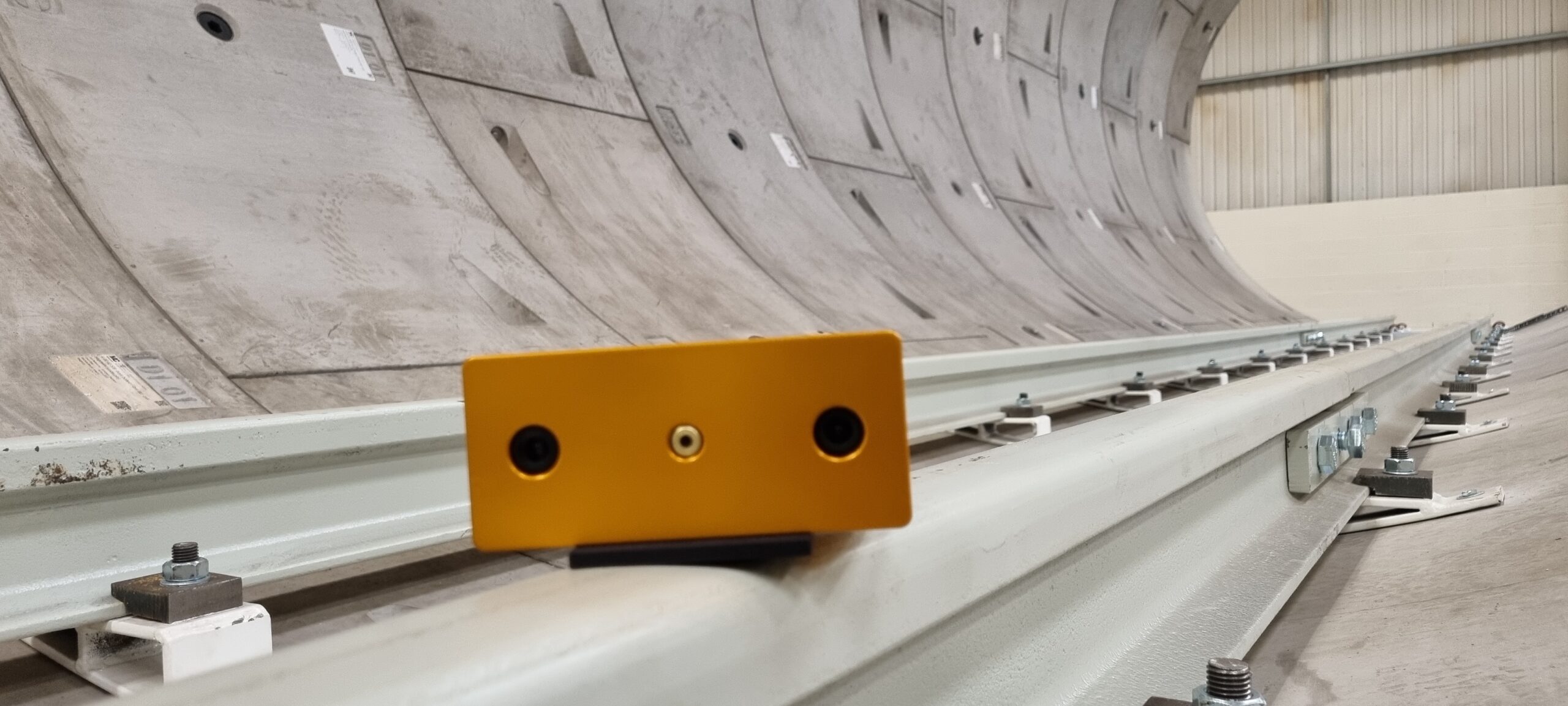 i3D robotics is part of a consortium aiming to demonstrate the real-life benefits of using robotics and artificial intelligence (AI) to automate the installation of mechanical and electrical services within a tunnel environment. The project is known as A-TRIS – Automated Tunnel Robotic Installation System.
Modern tunnel construction uses automated Tunnel Boring Machine's (TBM's)to cut through the ground and install concrete tunnel linings behind the TBM. Once the tunnel is constructed, the manual fitting out of the tunnel with essential fire, mechanical, electrical and communication services (M&E) is a labour-intensive installation process involving the fixing of bracketry to support the service cables. This traditional process is time consuming, unproductive, costly and exposes workers to potentially unsafe working environments and activities. The need for automating M&E service installations within tunnels led to the successful feasibility project of the Automated Tunnel Robotic Installation Solution (A-TRIS), which is now ready to be developed, a prototype built and demonstrated.
A-TRIS will build on the instrumentation and vision platform i3D robotics has developed at TRL 8 and TRL7 for the nuclear decommissioning sector, using our range of stereo vision cameras, Titania & Phobos.
The project will showcase robotics & automation's ability to promote safety, carbon reduction and productivity compared with traditional installation techniques demonstrating the road map towards achieving:
70% reduction of construction operatives at the tunnel work face
40% improvement in productivity driven by faster installation processes
30% reduction in installation costs for new M&E systems
40% reduction in construction plant movements with associated savings of embodied carbon
Elimination of hand and arm vibration
To demonstrate seamless operations of the innovative 'Automated Tunnel Robotic Installation System' for M&E service installations in a tunnel environment
Currently, there are no alternatives to traditional M&E service installation within tunnels. This project provides an opportunity for the UK to take a further step ahead of European/Worldwide competition in digital transformation. As cities grow more tunnels are constructed to meet transport and energy demands. Over the next 10 years, over 160 km of transportation and power tunnels will be constructed in the UK. Over the last 7 years, 750 km of tunnels were constructed worldwide and this is forecast to continue. The technologies developed within this project can be transferred across construction, currently one of the least automated industries, to deal with challenges around poor productivity, safety risk, working environments and sustainability. It provides opportunity to decarbonise as A-TRIS will reduce the use of construction plant, generators, diesel, and travel and car exhaust emissions associated with the requirement of workers being on-site.
This project has the potential to significantly change the way large infrastructure projects are undertaken, reducing costs, and improving Health & Safety. This is a key concern as construction continues to be one of the most dangerous industries for workers: in 2018, it was the sector with the highest number of fatal worksite injuries and accounted for 20% of all workplace fatalities. Robots can operate across the full range of infrastructure installation, inspection, maintenance, and repair tasks working at height, in water, and underground. This project is developing technologies capable of taking on the most dangerous jobs, empowering workers and saving lives. Successful deployment of the technologies will also address the impacts of Brexit and the skilled labour shortages, whilst inspiring future generations of tunnelling and technical engineers.
This project is being undertaken with four partners:
Project Lead is Tunnel Engineering Services (UK) Ltd (TES) is a specialist in the design and manufacture of tunnelling machines and bespoke innovative equipment for the construction. They are the only design and build company of this equipment in the UK.
Costain is a leading UK tier-1 construction and smart infrastructure company providing project management for the project through their highly experienced team. Between them, they have developed complex rail systems and technical solutions for M&E services and Public Health Engineering services.
VVB supports design and build as an infrastructure contractor delivering mechanical, electrical, and telecommunications solutions across many sectors.
Manufacturing Technology Centre (MTC) is providing highly skilled technologists who bridge the academia/industry gap and provide advanced robotic equipment.
A-TRIS is due to run for a further 18 months. Ambitious in scope, a successful outcome will result in the potential to revolutionise the construction sector worldwide as well as having positive significant wider impacts for other sectors through the application of new robotic techniques.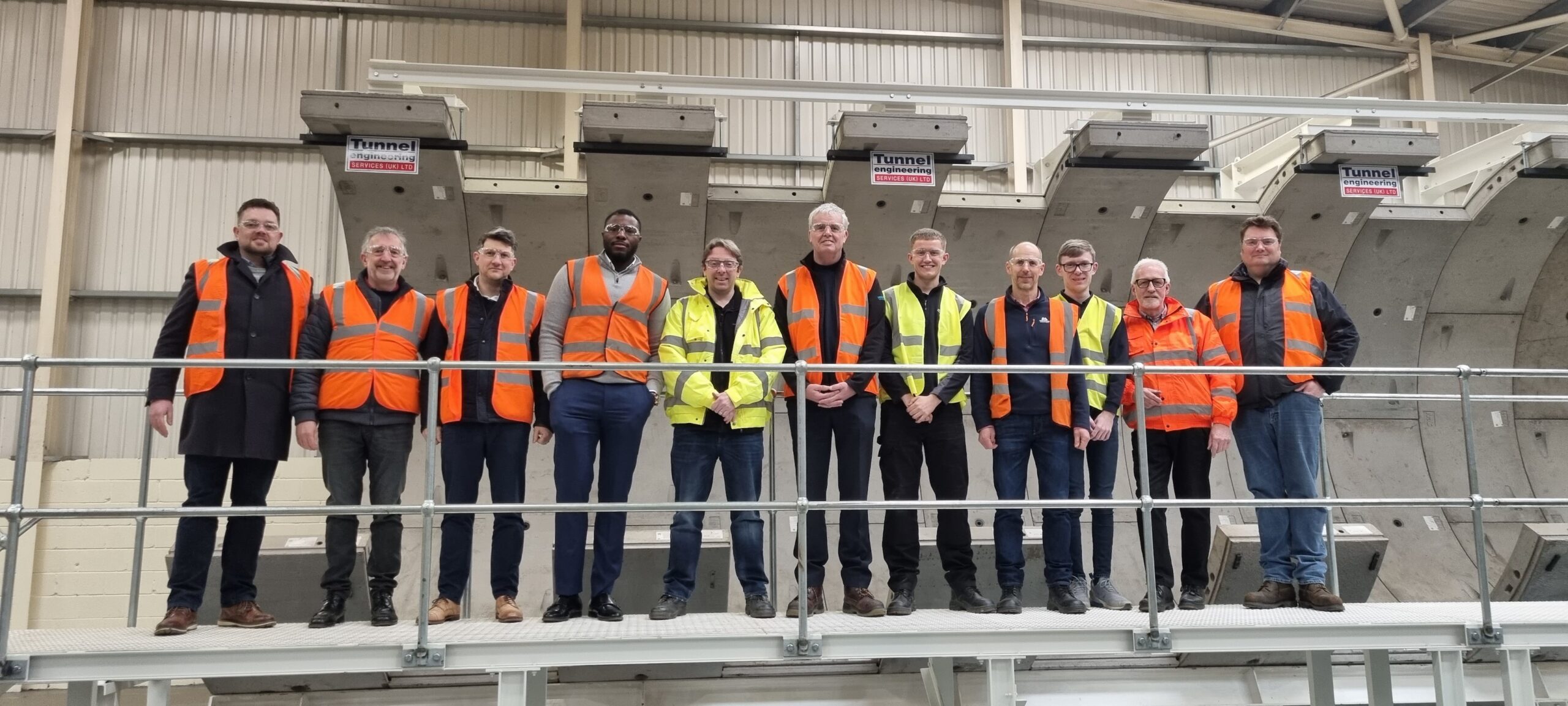 About the author : Sarah Marsh-Collings