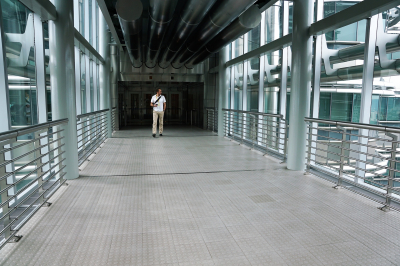 Stereo vision specialists, i3D robotics, has won funding to develop existing intelligent robotic systems to improve production process within the energy-intensive foundation industries.
The funding is part of the Government's Fast Start competition under The Transforming Foundation Industries (TFI) programme, overseen by Innovate UK, part of UK Research and Innovation, for the Intelligent Robotic Inspection for Foundation Industry Optimisation (IRIFIO) project.
Research & Development company, i3DR is joined by international materials consultancy, Lucideon, and Glass Technology Services Ltd, consultants to the glass manufacturing supply chain. Together, they plan to use 3D machine vision systems, machine learning (ML) and artificial intelligence (AI) algorithms to monitor and improve the glass and ceramic production process. The project will build on the work already achieved within metal manufacture.
Dr Richard French, Senior Systems Scientist for i3DR and Project Manager for IRIFIO, commented: "Current inspection method limitations in the foundation industries have resulted in inflexible, time and energy-intensive material production process. This proposed solution will allow for highly accurate, repeatable production process measurements that will highlight defects using in-process, non-destructive testing of materials. This will benefit resource and energy efficiency, producing significant cost reduction."
About the author : Sarah Marsh-Collings